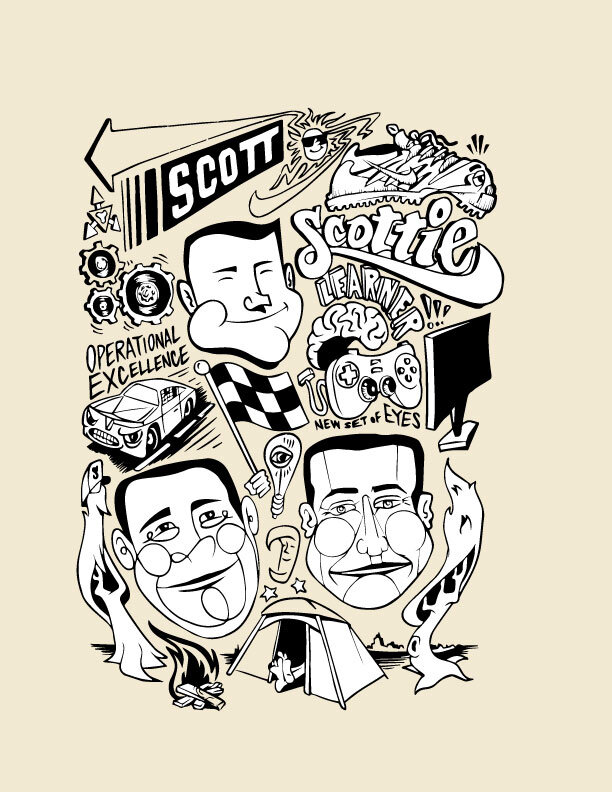 Inspired by one of our favorite projects for a client. Fill out our questionnaire, choose a style and our artist will send an interpretive illustration. Allow 2-3 weeks.
Live Event Branded Customizations
We set up a station at your event to customize customer purchases, ie. gift boxes, with quick, on-brand artwork.
Illustrate How Your Team Got Here, and Where Your Going
We work with you to map it out. Allow 3–6 weeks.
Bring form and color to any information or process
Like what you see?
Tell us about your project.